The appeal of Panasonic massage chairs is that they are designed with the person who wants to use them in mind. In addition to the conventional equipment that intensively massages the waist and shoulders, you can choose from a type that aims at the point of stiffness with a full-body massage from the neck to the arms and soles, depending on the application. The shape is fashionable and the colors are calm, so you can place it anywhere without any discomfort. It is recommended because it has an element as an interior.
Here are some recommended products for Panasonic massage chairs. Please try to find your favorite Panasonic massage chair while referring to how to choose!
Panasonic Massage Chair New Real Pro EP-MA70-K
The first Panasonic massage chair is the new Real Pro EP-MA70-K. The pleasure and comfort that makes you feel as if you are being picked up by warm hands are probably because it is equipped with the newly developed "warm feeling" for the ball. With the fusion technique of "3D fir mecha & airbag", the muscles of the whole body are loosened and stretched. A chair that allows full-body massage will also come in handy as a reclining chair when you don't normally use massage. The black color has a stylish design and matches any room.
Panasonic Massage Chair Real Pro EP-MA100-K
The second Panasonic massage chair is the Real Pro Black EP-MA100-K. Not only the upper body but also the calves and soles can be loosened firmly. The black color is stylish and will match any room. Since it is a touch panel type controller, you can easily perform the desired massage. The new airbag that grabs the entire arm from the fingertips to the upper arm makes the arm easier. Recommended for those who want a full body massage anyway.
Panasonic Massage Chair EP-MA39-C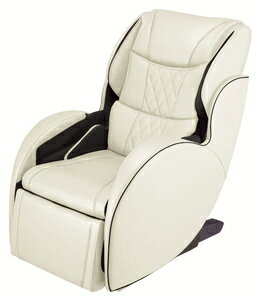 The third Panasonic massage chair is EP-MA39-C. Made of synthetic leather, it is very luxurious and contains interior elements. By moving firmly not only in the vertical direction but also in the left and right, it will eliminate the stiffness of the upper body. In addition, the compact and stylish design of a massage chair focuses on functionality as well as appearance. The form without waste will come in handy as a normal chair.
Panasonic Massage Chair Real Pro EP-MA73-H
The fourth Panasonic massage chair is EP-MA73-H. It is popular as an attractive massage chair to loosen while warming the upper body and soles in double. The grayish beige color is a subdued shade that will easily match any room. Not only the waist and back but also the soles of the feet are firmly rubbed, which is why they are attracting attention in rankings and word of mouth. If you want to relieve your usual fatigue and stress, it will be very attractive.
What is the review and reputation of Panasonic massage chairs?
What are the good reviews and reputations of Panasonic massage chairs?
Looking at the reviews of people who actually used Panasonic massage chairs, we often hear people say that it is painful. For example, if you have a bad stiff shoulder and buy it, many people say that it hurts at first, but it gradually becomes more comfortable, and it can be said that many people feel comfortable. In addition, there is a voice saying that "the design is simple and fits any room", so it is the correct answer to choose any room. If you get lost in a massage chair, it's worth considering.
What are the bad reviews and reputations of Panasonic massage chairs?
It seems that some people who use Panasonic massage chairs are "worried about the sound". There seems to be a complaint that there is a strange noise when selecting the waist, and if there is a rubbing noise, it may be that the lubricating oil is insufficient. If you buy a new one and this kind of problem occurs, you don't feel very good about it, so it will be an issue in the future. Massage chairs are expensive and not so easy to buy. You will also need a sound check to avoid failure.
Measures against back pain and stiff shoulders with Panasonic massage chairs
How do you like it? Panasonic massage chairs are attractive in terms of both functionality and design. With a Panasonic massage chair, you can massage your tired whole body. Why don't you find your favorite Panasonic massage chair to relieve stress and recover from fatigue?